The big idea: The iPhone has been making our lives easier for more than a decade. This list will cover 10 tasks that used to be way more annoying before the iPhone came around.
Do you remember what it was like before you had an iPhone? Printing out directions from MapQuest, having to log into a computer to check Facebook, using a phone book to look up nearby businesses! It was rough. Thankfully, that's all in the past. And, with each new model released, iPhone keeps making things easier.
As we prepare for another exciting iPhone launch – expected to drop in September – let's take a trip down memory lane and look at 10 ways iPhone has made life a whole lot easier.
Top 10 annoying things you had to do before getting an iPhone
No. 1: Having to carry around a camera
Back in the day (A.K.A., 2006), you'd need to carry around a camera if you wanted to capture significant, funny or even trivial moments of your day. It was cumbersome. Only the smallest (A.K.A., most expensive) digital cameras fit in pockets. And, Polaroid cameras? Forget about it. Even if you rocked some cargo shorts, those weren't going to fit. The only option would be some sort of bag you could fasten around your belt, and those never look cool.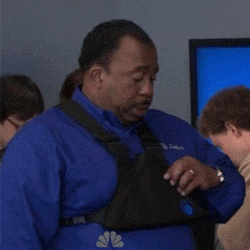 Source: GIPHY
Taking pictures with your iPhone camera
When Apple released the iPhone in 2007, that all changed. Your cell phone and camera fused into a single, easy-to-use device that could capture breathtaking images. Sure, the original iPhone was missing features like pinch to zoom, exposure compensation, the ability to capture video and even a flash feature but it was still leaps and bounds ahead of flip phone cameras.
And, the best part? Unlike with a digital camera, after you took a picture you didn't have to head over to your computer, upload the photos and save them to your desktop – the images were already on a device that could store and share them.
The latest iPhone camera
iPhone's camera has come a long way since the original. The latest model, the iPhone X, features a TrueDepth camera system that houses sophisticated cameras and sensors to produce some amazing images.
Want to take stunning selfies? No problem, the TrueDepth camera has you covered. You can shoot selfies with a depth-of-field effect that puts your face in sharp focus while blurring the background. (Want to learn how to take some great selfies? Check out these videos from Apple.)
Want to take animated selfies? Yep, iPhone X can do that, too. The TrueDepth camera can capture and analyze more than 50 different muscle movements and mirror your expressions on 16 different Animojis.
No. 2: Having to log onto a computer to share photos
As we touched on above, it used to be a pain in the you-know-what to share photos. With a Polaroid camera, you just had to take the photo and hand it to someone, but that doesn't really scale well. With digital cameras, you had to upload them to your desktop and then… um… you had to… You know, we can't really remember, but we're pretty sure it was a hassle.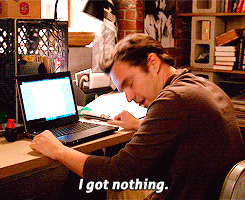 Source: GIPHY
iPhone photo sharing
With iPhone, if you want to share a photo with friends, it's as easy as snapping a picture, editing the image (finding the right filter is a must) and hitting share; or, for a lot of platforms, you can just take and share pictures from the app.
But let's say you want to easily share photos and video with other Apple devices. Well, the iPhone makes that easy too. With AirDrop, you can share content with nearby Apple Devices with three simple steps.
How to use AirDrop:
Open an app and find the content that you want to share. To share multiple items, tap Select, then tap the items.
Tap Share or the upload button.
Tap the AirDrop user that you want to share content with.
No. 3: Having to basically learn Morse code to text
If you were born before the millennium, chances are you've sent a text or two with an old alphanumeric keyboard. These antiquated telephone keypads were a proverbial thorn in the side of any cell phone user. The keyboards required users to enter letters by pressing the corresponding numbers a specific amount of times. It was horrible.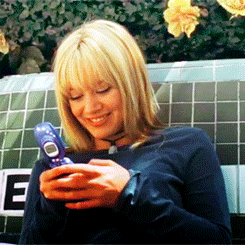 Source: GIPHY
iPhone texting
Then the iPhone came to rescue us again. The original model had a multi-touch screen with an interface that adapted to different applications for easier use. And texting on an iPhone has only gotten better. With newer iPhones, you barely have to type; there are plenty of features to handle that nuisance for you.
How to text on iPhone like a boss
Use predictive text: This feature allows you to write entire sentences with just a few taps. As you type, your iPhone will suggest choices for words and phrases you're likely to type next based on your writing style. Pro tip: you can just roll with predictive text's options rather than having to come up with your own words. Even if it's a little off, the main point will still come across.
Lean heavily on auto-correct: With iPhone's auto-correct feature, your phone uses your keyboard dictionary to spellcheck words as you type and automatically fixes misspellings. We've all seen what can happen when auto-correct lets you down but let's be honest, those are still mostly user-error. Don't scapegoat your phone if a few auto-correct fails get through, you could use some of that time you save typing to give the text a quick reread before sending.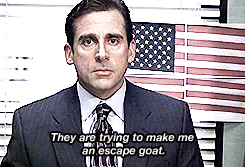 Source: GIPHY
Set up text replacement: Typing out common phrases can take a lot of time. Skip that hassle by setting up shortcuts to replace longer phrases. Want to send "good morning" but don't have the energy to enter all 11 letters that early in the day? No problem, just set up "GM" in your text replacement settings and iPhone will turn that into "good morning" for you.
To manage text replacement:
Tap Settings > General > Keyboard > Text Replacement.
To add a text replacement:
Tap plus icon, then enter your phrase and shortcut.
When you're done, tap Save.
To remove a text replacement:
Tap Edit, tap minus icon, then tap Delete.
To save your changes, tap Done.
No. 4: Knowing how to spell and use proper grammar
This one goes hand-in-hand with the previous task. When texting on old dumb phones and early smartphones, responsibilities like spelling words correctly, knowing the difference between "they're," "their" and "there" and using the right punctuation all fell squarely on your shoulders. That alphanumeric keyboard was not going to help, you had to police your own spelling and grammar. But not with iPhone, it can help you look smarter by fixing common misspellings and grammar errors.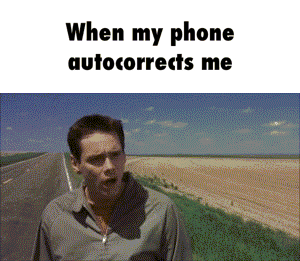 Source: GIPHY
No. 5: Having to send emails from a computer
You may be old enough to remember a time when emailing used to be a task primarily reserved for computers. When smartphones came around, that slowly started to change. Then came the iPhone, making it much easier to check and respond to emails directly from your phone.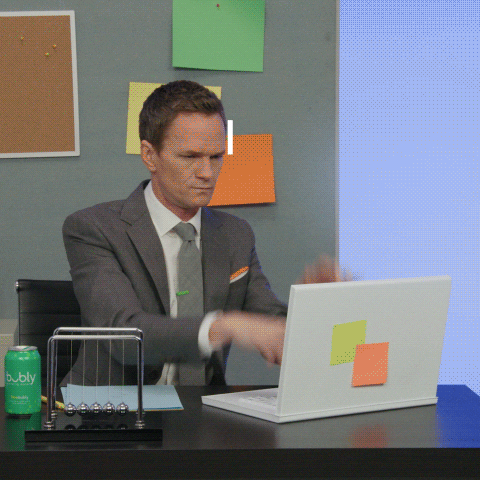 Source: GIPHY
iPhone email features
The original iPhone came with a lot of the same email functionality as other smartphones of the day. But in traditional Apple fashion, iPhone's email features have only gotten better with time. There are now a variety of features that make it super easy to manage email on your iPhone.
Use Smart Mailboxes to organize emails: Smart Mailboxes allow you to organize emails that meet specific criteria into easy-to-find folders. You can file unread messages, emails from VIPs and flagged emails to make them easier to prioritize and address. To find these emails, just tap a Smart Mailbox in the Mailboxes view and you can see all the messages that meet the criteria.
Create custom mailboxes to categorize messages: If you want more options to sort your email, you can create custom mailboxes with categories like work, family, party planning, etc.
Here's how you can set up custom mailboxes on your iPhone:
In the Mailboxes list, tap Edit in the upper-right corner, then tap New Mailbox.
Give your mailbox a name. If you have more than one email account set up on your device, tap Mailbox Location and choose the account where you want to create a mailbox.
Tap Save, then tap Done.
Your new custom mailbox will appear in the list under the account where you created it. If you'd like, you can even set up a shortcut to place your new custom mailbox and the top of the list.
No. 6: Checking social media on a computer
Did you know there used to be a desktop version of Facebook? Maybe there still is? But thanks to iPhone, most of us will never see it. Smartphones, most notably the iPhone, have completely transformed desktop-first social platforms like Facebook, Twitter and YouTube.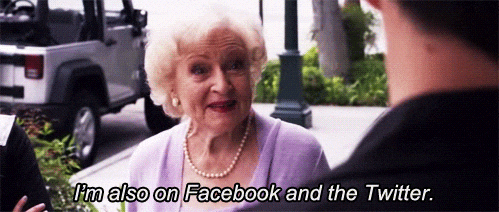 Source: GIPHY
How iPhone reshaped social media
Way back in 2004, Facebook launched as a website since mobile apps weren't really that big back then. So, pretty much everyone on Facebook in the early days used the desktop version of the platform.
That's a far cry from how people use Facebook today. Almost 90 percent of Facebook's 1.45 billion global users access the platform from a mobile device. And, about 91 percent of Facebook's advertising revenue comes from mobile.
It's not just Facebook. Fueled by steady advancements from smartphones, most social media platforms are now overwhelmingly mobile-first. Which makes sense. It's just as easy to use social media on our phones and in some cases, like sharing photos, it's a lot easier than desktop. Most importantly, our iPhones are always with us, meaning it's a lot easier to scroll through our feeds on the go.
Interesting aside: Being able to check social media on the go hasn't been great for everyone. Before the iPhone came around, people used to kill time in supermarket checkout lines scanning ridiculous tabloid headlines and making impulse candy and gum purchases. Post-iPhone, everyone is so busy scrolling through Facebook and checking Twitter that gum sales have declined 15 percent since 2007.
No. 7: Having to screen your calls
Some of you may be old enough to remember a time when answering your phone was a nerve-racking mystery (or, even a time when answering your phone was a thing). Before smartphones, caller ID technology was relatively primitive. You used to have to screen your calls or just roll the dice and hope it wasn't a telemarketer. But with iPhone, you don't even have to look at your phone to see who is calling.
Source: GIPHY
How iPhone makes it easy to know who's at the other end
Want to know right away when that special someone texts you? Need a little heads up to mentally prep yourself for a call with Grandma? Great news, with iPhone, you can set different Ringtones or Text Tones for specific contacts.
iPhone comes equipped with a few different sound options, but you can also buy tones from the iTunes store. You can use these sounds to set specific tones for calls, texts, voicemails, emails, calendar alerts and more.
Here's how you can set custom tones for contacts:
Find the person in the Contacts app.
Tap Edit in the upper-right corner.
Tap Ringtone or Text Tone and choose a new sound.
No. 8: Remembering how to do simple math
We've all had one of those "I can't math" moments when trying to figure out how much to tip or split a bill between friends (outside of school, it seems like most math really is restaurant related). There used to be a time when you would've had to power through and figure out that tip using your brain muscles. Thankfully, the iPhone has ended that struggle.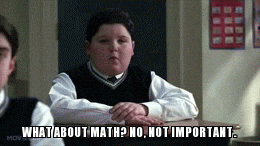 Source: GIPHY
How to use your iPhone calculator
iPhones come equipped with a more-than-serviceable stock calculator app that's great for basic functions like addition, subtraction, multiplication, division, etc. However, if you need a calculator with a little more horsepower, the App Store has plenty of advanced options.
Top calculator apps in the App Store
No. 9: Remembering where you parked your car
Ever spent hours wandering around a crowded parking garage trying to find your car? In the old days, the only way to avoid this was to write down the section number and parking spot on a scratch sheet of paper or just hope you remember. It was so analog. Plus, it would only work if you remembered to bring a pencil and paper with you. And, if you lost the paper, you were back to square one.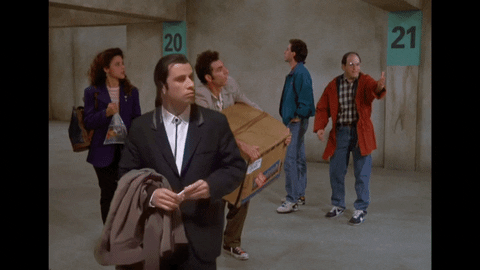 Source: GIPHY
How to connect your iPhone to your car so you never forget where you parked
Thanks to iPhone, hunting for lost cars is a thing of the past. If you're using iOS 10 or later, iPhone makes finding your car a breeze. Maps can mark your car's location when you disconnect from Bluetooth allowing you to easily find it later.
Here's how to set it up:
After you park your car:

Disconnect your iPhone from Bluetooth (this happens automatically when you leave the vehicle).
Maps will mark the location of your car.
To edit the location, open maps and tap the car icon or add a photo of where you parked.

When you're ready to leave:

Open Maps.
Tap the search field and select Parked Car from the suggestion list.
Tap Directions, choose your preferred route then tap GO to begin your journey.
No. 10: Curbing your smartphone addiction
Admittedly, Apple may have been one of the main drivers of the smartphone addiction so they're solving a problem they also had a hand in creating. But, at least Apple is trying to right their wrong. If you're worried about your iPhone usage and you don't want to resort to drastic measures to cut back, iPhone is coming out with ways to help.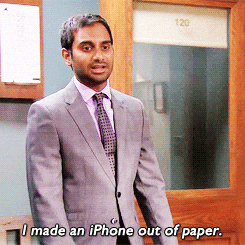 Source: GIPHY
iOS 12 features to curb smartphone addiction
Apple's new operating system – iOS 12 – is still in beta, but the company has already released details on several features to help users control their iPhone usage.
Screen Time: This app lets you track the amount of time you're spending with specific apps, visiting certain websites and using your device in general. Apple says the goal of the Screen Time app is to "make the most of how you choose to spend time on your iPhone."
Notification Management: This feature allows you to reduce interruptions throughout the day by managing your notifications in real time from the lock screen, sending notifications from a specific app to the Notification Center or turning them off altogether.
Do Not Disturb: This feature allows you to turn off all alerts and notifications for set periods of time like during a meeting. When you use the Do Not Disturb feature for a calendar event, it will automatically turn off as soon as it's over.
Wonder what other great iPhone features are on the way? Follow Simply Mac on social for all the latest from Apple and news on the upcoming launch of the newest iPhone(s).
And, make sure to sign up for our newsletter in the footer below for the latest news and exclusive deals.